This is the SeQuenCe of ProCEdures to

CaNNing

BuTTer that does NOT need to be ReFriGeraTEd when done processing....

CloCk StaRtS

-5:00 p.m.-
It is now almost

10:30

p.m. and if I have to ShaKE one MoRe time.... The ReCiPe is so

EaSy

to FoLLOw (if I can do it). It just takes

TIME

!!! If you would like this ReciPe...request through a CoMMent (

LOVE

those).
ThaNks Mom for all your help with the ReCipE!! At least I can go to bed...Andrew and Curtis are StiLL working on the electrical IssuEs with RemoDeling one of our bathrooms...that is a whole other story!!! ClicK on the

BuTTon

below to JoiN in on many other stories through the eye of their CaMeRa!!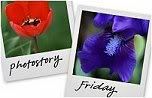 Hosted by Cecily and MamaGeek