"Have a Coke and a Smile!"
See the glow around the mug? K-sad, I know, but it sure looks like it was heaven sent!!
This week has proven itself difficult. So the other day while quickly running out the door...there was a pleasant surprise. A fountain Coke (fuzzy, a family word because it tickles your nose...ah, sweet), and a huge hug and smile from a beautiful friend. I must say that had to be the best coke. I slurped on that thing all day! The simple gestures and happenings this week and in my life daily, truly bring some of the greatest joy. My "Love Bucket" overflowed with tender, comforting words and actions from "earth angels" these past few days. I Love You and Thank You...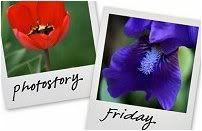 Hosted by Cecily and MamaGeek